Bauhaus Boogie
Materials: Sterling silver and powder coated copper.
Fabricated
2019
This piece is made specifically for the Mobilia Gallery exhibition, "From Bauhaus to Our House". It is inspired by the Bauhaus painters and jewelry designs as well as the teachings of Itten and the other great Bauhaus artists.
Stratum
2018 Necklace
Sterling silver and powder-coated copper.
Stratum is inspired by the Arts and Crafts Movement and the wonderful patterns created by William Morris.
The Arts and Crafts movement was a response to industrialization, which was powered by coal. This pattern is a minimalist abstraction of the Lepidodendron tree, one of the ancient trees that would eventually provide modern day coal. I have turned the pattern on its side in order to represent the layers of stratum that coal may be buried under.
Color I
Powder coated copper and brass
Brooch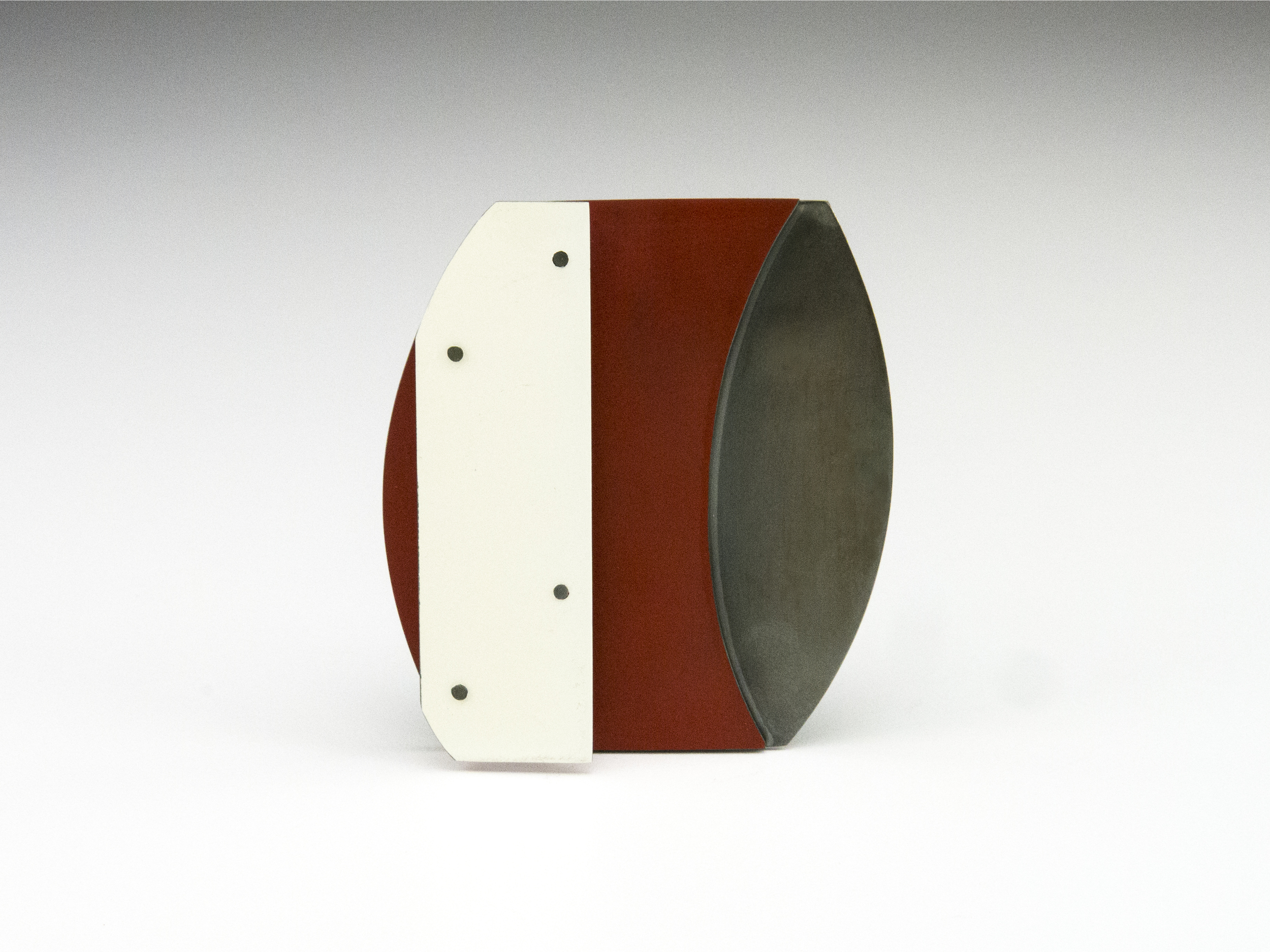 Color II
2016
Brooch
Powder coated copper. Cold connected.
Mnemosyne at the Waters of Lethe
Fabricated sterling silver, brass nickel and copper.
This artwork won first place in the 2017 international Halstead Design Challenge, theme: Memento. The challenge was to use at least 50% of a supplied kit and one found object, in this year's challenge, the object was an image.
Mnemosyne stands before a crumbling temple, goddess of memory, she reaches toward the water of Lethe which pour from an urn suspended in a night sky. The water of Lethe bring about forgetfulness, loss of memory. On the back of the artwork is an enameled image of my grandfather who had Alzheimer's.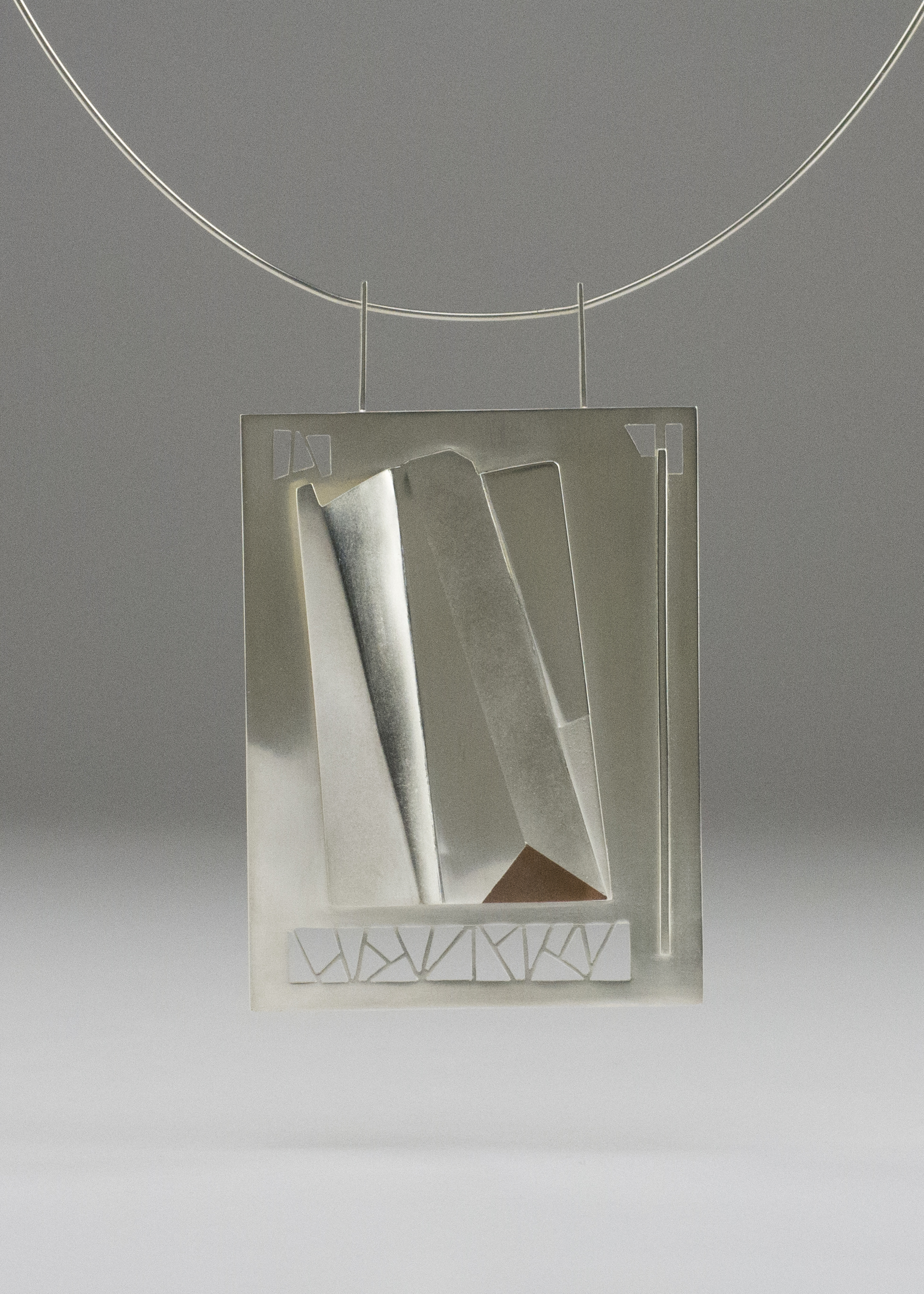 Cepka and Coffee
Fabricated sterling silver, silver alloys, and copper.
This artwork merges one of my favorite jewelry artists, Anton Cepka, and Cubic Coffee service.
Private collection